The Corfu Reading Society is the oldest cultural institution in Greece, its presence uninterrupted since 1836 ...
Read More
Events
ΠΡΟΣΚΛΗΣΗ
Η Δ.Ε. της Αναγνωστικής Εταιρίας Κερκύρας σάς προσκαλεί στην πανηγυρική εκδήλωση
για τα εγκαίνια του ανελκυστήρα που εγκαταστάθηκε στο κτήριο της Εταιρίας,
χάρη στην εξαιρετική γενναιοδωρία του Επιτίμου Προέδρου και Μεγάλου Ευεργέτη της,
κ. Σπύρου Λ. Φλαμπουριάρη.
Θα επενδύσουν την εκδήλωση μουσικά σύνολα από τις Φιλαρμονικές «Μάντζαρος» και «Καποδίστριας».
Η εκδήλωση θα πραγματοποιηθεί
την Παρασκευή, 22 Σεπτεμβρίου και ώρα 20.00.
Θα υπάρχει ταυτόχρονη διαδικτυακή μετάδοση, στο κανάλι της Αναγνωστικής Εταιρίας στο YouTube:
https://www.youtube.com/@AnagnostikiEtairiaKerkyras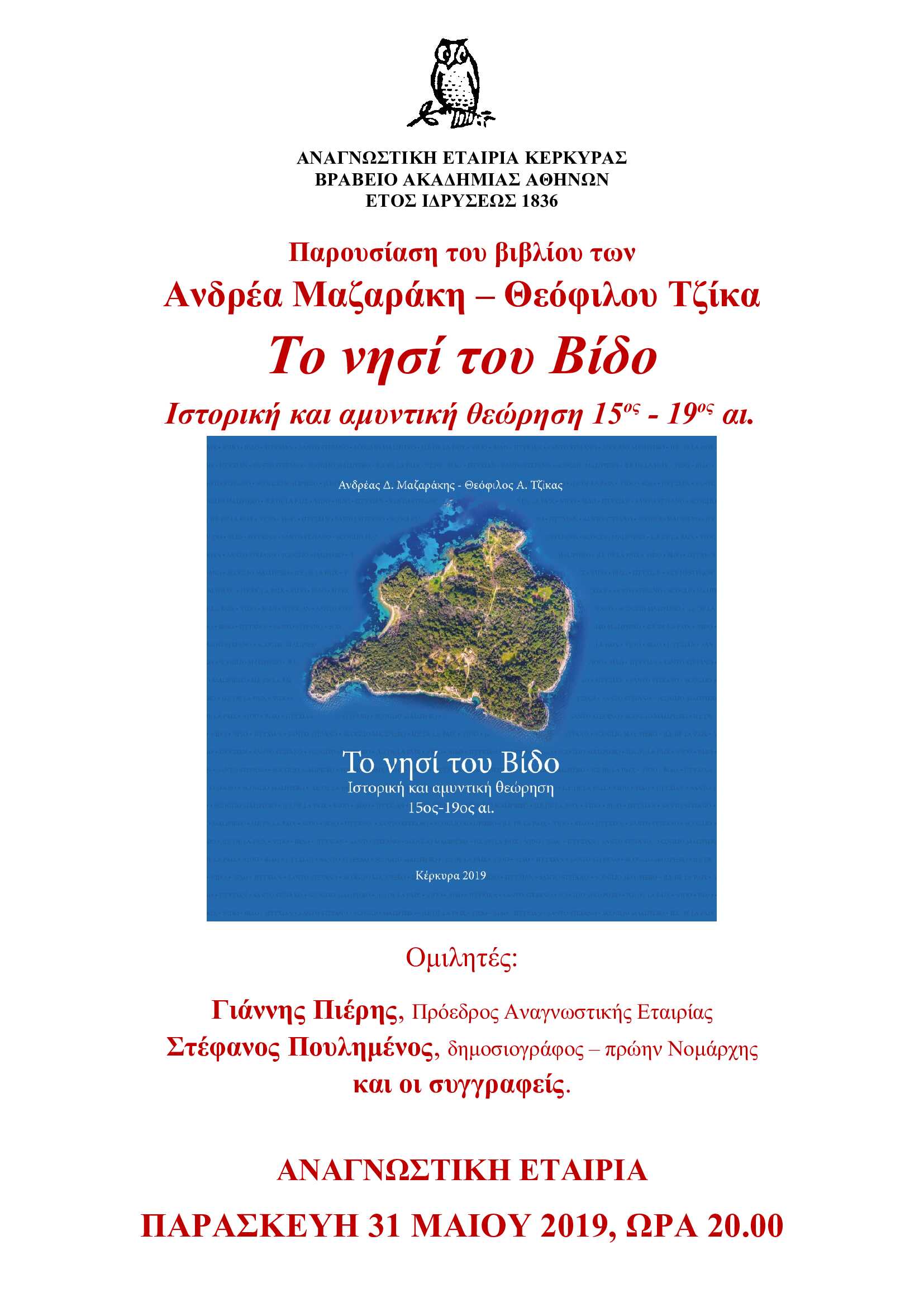 The Corfu Reading Society was established in 1836 and has remained a research centre and a custodian of Ionian culture ever since
Publications
Sign up
for our Newsletter
Kapodistiou 120, 49100, Corfu, Greece
Τel: 26610 39528
Lounge Area: 26610 33297
Email: anagnostikicorfu@gmail.com,
library.anagnostikietairia@gmail.com
Opening Hours:
Monday to Friday 10:00 – 14:00